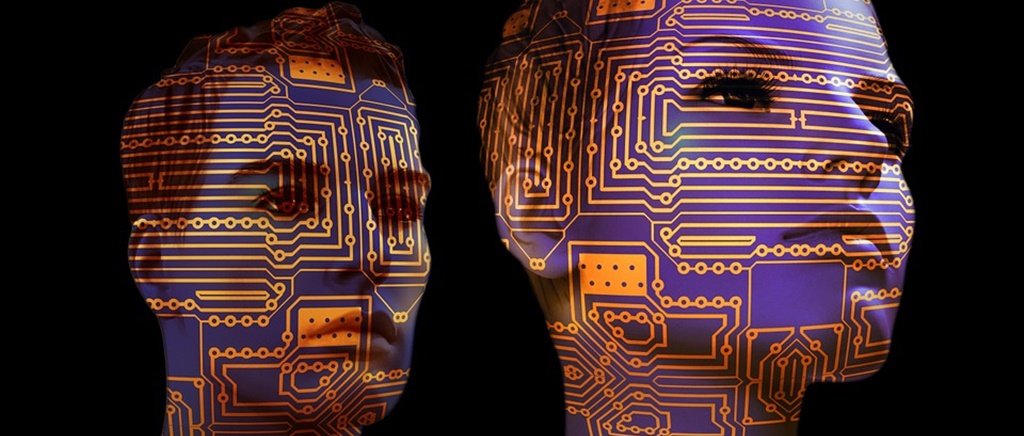 As the world is advancing to the use of variants of technologies, automation has made our work easier. The word automation was coined back in the 1950s, but very few understood what it meant.
Let us understand the process of automation in brief.
RPA stands for Robotic Process Automation. It is a process by which one can automate business operations with the help of robots, reducing human intervention.
By interpreting human actions to perform sequential steps, leading to a meaningful process is the beauty of Robotic Process Automation.
Companies are now employing RPA together with cognitive technologies like speech recognition (text to speech, speech to text), machine learning to automate judgment based tasks reserved for humans.
How Robotic Process Automation is Used in Speech Systems?
The question remains whether RPA makes use of physical robots, or are there actual robots present to automate various tasks. Well, the technique of RPA doesn't replace humans with actual robots.
However, there is software available in the market that lets you configure the automation workflow to scale up business operations. According to recent studies, the demand for certified training in RPA is going to rise by 150% owing to the lack of certain skill set in the market.
RPA software does automatic and repetitive tasks that are rules-based processes performed by people in front of electronic devices.
By interacting with the applications similar to a human, software robots can open an email attachment, complete e-forms, record data and perform several tasks that reflect human action.
When it comes to choosing the best robotic automation software, there may arise a dicey situation. Indian TTS, a startup with quality robotic speech recognition appear like a viable choice for several enterprises.
Tools of RPA technology
Robotic Process Automation tools or vendors are software that lets you configure tasks to get automated. In today's market scenario, there are several vendors namely Blue Prism, Automation Anywhere, UiPath, Pega Systems, WorkFusion, and many more. They have their own set of advantages and drawbacks.
However, what makes Indian TTS stand out is the Natural Language Processing (NLP) to understand the context and deliver output effectively.
These tools are mostly used by several industries for different purposes.
The syncing of automatic speech recognition along with speech synthesis is essential to deliver quality speech processing. Products of Indian TTS have high-end text to speech recognition that is closely replicated to natural enunciation.
Applications of RPA
Different multinational companies like Deloitte, Capgemini, Accenture use robotic automation in their day to day work. These companies by using this technology have benefited in terms of accuracy, reliability, consistency along high productivity rates.
Right from customer service, human resources, supply chain management to accounting, financial services and healthcare, every sector is harnessing the benefits of RPA technology.
Few people think that any industry can have a soured impact because of automation. This seems to be technically true. However, RPA can have a greater impact on some industries than others.
Whether to go for an RPA solution depends upon the company's agenda and how such descriptions fit into your business. The descriptions are mainly comprised of the use of legacy systems along with a significant portion of the cost that is driven by repetitive processes.
RPA can bring significant changes more than testing. By using it in the fields of accounting, financial service along with human resource industries, the pressure on a man is highly reduced.
Types of RPA 
All robotic process automation can be categorized based on their functionalities. They are subdivided into programming options, cognitive capabilities, and usability indices.
Programming RPA tools need to be programmed with sequential steps that involve a trade-off between the complexity of bots along with the programming time.
In the case of cognitive capabilities, the actions are determined based on inputs collected from other systems.
The usability index work for specific functions. Though most of the RPA tools can be used for building bots, some tools are more optimized for unattended or attended automation. Unattended automation stands for batch-like background processes while in case of attended automation, customer service invokes bots like invoking macros.
Advantages of RPA Technology
The implementation of this technology makes it important to consider its value proposition parallel to successful implementation. Robotic processes have offered extraordinary advantages with challenges to implementing for new users.
This technology eliminates data gaps between disparate logs and sources. It enables employees to proactively recognize and manage compliance issues such as comprehensively running reviews internally.
This particular aspect of RPA supports companies across several industries to meet certain regulations. For example, regulations set by IRDA for various insurance companies.
Compatibility with the Existing Systems
RPA is capable of imitating human action through interaction with a different set of data. It functions as a user interface similar to a human. The enterprises do not require to make modifications to pre-existing legacy systems while implementing RPA. This is highly useful as it allows enterprises to implement RPA in a non-disruptive manner.
Better Management Capabilities
The deployment of RPA software can greatly benefit the centralized management platform. It allows analytics and auditing to occur simultaneously in one location. RPA is capable of improving governance by injecting certain requirements within the rules of automation.
Enhances Customer Experience
RPA is a huge relief to several enterprises because it helps to take away the workload from repetitive tasks. It comes with enhancement to the customer experience through automation capabilities. This eventually allows companies to provide high-quality service to their clients periodically.
Employee Resistance and Onboarding
The introduction of new technology within the company regime can be stressful. However, such obstacles can be overcome through consistent communication and periodic assessment. But the good quality about RPA is that it enhances employee resistance to several traits of it and help them to adapt using specific user-friendly tools.
By eliminating several human errors like lack of knowledge, lack of certain skill set, or any other human contingencies can be overcome using RPA. It reduces the rate of errors providing lower operational risk.
Will RPA Become Obsolete?
RPA itself will not become obsolete for at least 10 years from now. However, the RPA installations need to be replaced or customized with better error rates detection. Owing to different changes in the market or companies, a new process always popped up.
This leads to advancements in automation and cognitive computing. What it needs is developers from various end to build a custom solution and implement them for better accessibility.
What is the Future of RPA?
There are three Achilles heels of RPA that several solution providers are working upon to fix. All of these focus on the two portions of RPA deployment.
The solutions include No code RPA, Self-learning RPA, and Cognitive RPA. No code RPA enables companies to rely on cheaper resources, self-learning is all about automating a process that uses system logs and videos. Cognitive RPA, on the other hand, comes with advanced functionality such as natural language processing and image processing.
Reusable RPA Plugins/Bots
These are the programs that can be added to the RPA tool to take care of certain tasks like data extraction from invoices, transcribing speech, etc. They help in reducing error rates and implementation time.
RPA is a flexible platform that requires massive programming and customizations. Functions are critical to software development. Therefore it is important to take care of the sequential codes for better deployment of the technology.
Whether to go for complete RPA processes depends upon how well the goals of the company is looking into. It is never going to be an easy task to perform. However, with technological advancement, it has become imperative for several companies to be in sync with new technologies for better productivity and revenue generation.