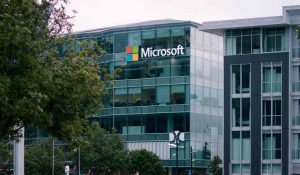 RPA (Robotic Process Automation) technology is the new key to high yield automation processes. The significance of RPA automation is such, it can help to visualize complex processes of any businesses and deliver error-free results.
Customer engagement plays a crucial part in setting up the company's strategy into work. While manual labour may be accustomed to errors but RPA automation reduces cost and provide end to end compliance. To know more Click Here.
It allows anyone to configure a robot to emulate the actions of a human interacting with digital systems. Microsoft, the tech giant has recently roped in new features to update the company's Power Platform.
RPA tends to be one among all the features adding up to it. Robotic Process Automation is now added to Power Automate (earlier known as Microsoft Flow). 
It will further use a lower code approach to create automated processes called Power Virtual Agents (PVA). RPA tends to be a buzzword nowadays. Depending upon who is using, it can add different advantages.
In Microsoft's case, the inclusion of RPA to Power Automate means enabling a feature to record a human filling out fields in various systems like browser applications.
This can help simultaneously in-browser applications, billing processes and legacy tracking programs. This particular recording can be used to repeat the task automatically to avoid tedious repetition.
What makes RPA different from other automation tools is that it requires fewer software skills as recording and repeating action overcome the need for most API knowledge.
Microsoft will use RPA technology for Power Automate, Notes, UI flows particularly for setting up a platform to digitize paper records. 
Microsoft is also coming up with a no-code graphical user interface (GUI) feature titled Microsoft Power Virtual agents. Virtual agents are widely recognised as they require no software development experiences.
While talking about automation tools, Microsoft on October 2019 released AI builder to provide point-and-click solutions to extract information regarding sentiments of the people. We need to wait and watch how Microsoft will be able to leverage RPA technology for good in the coming future.